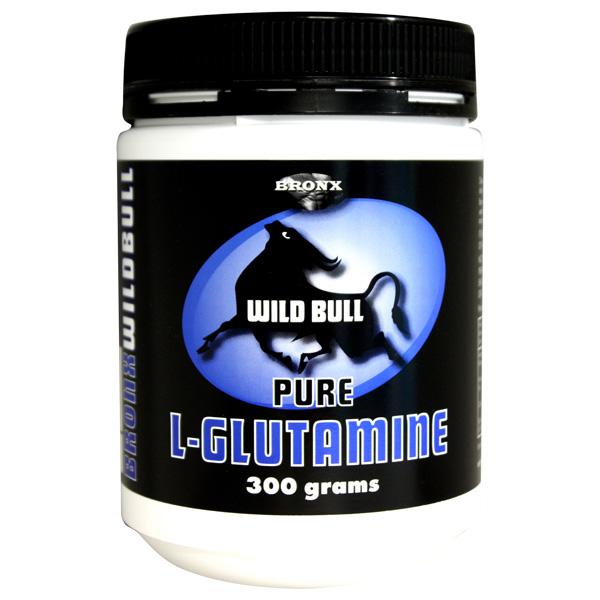 Bronx Wild Bull Pure L-Glutamine
Another pure, fast acting Bronx Wild Bull product.
L-Glutamine is a much loved staple for the general market but particularly valued by bodybuilders and sports people. This is due importance of Glutamine in the recovery process. While the body produces Glutamine not enough can be made to cover the body's' nutritional requirement during hard exercise. Physical stress can place the body in a nutritional deficit re glutamine levels. Bodybuilders need to be aware that, as glutamine is stored in muscle, levels can be seriously depleted during exercise.
Bronx Wild Bull Pure L-Glutamine may assist with:
Prevention of muscle breakdown
Physical recovery
Protein metabolism
Physical and mental energy
Fat burning
Athletic performance
Improved immunity
Growth hormone levels
Anti ageing

Daily recommended dose is 1.9g - 1/2 a metric teaspoon. Use as soon as possible after exercise for best results.
Bronx Wild Bull L-Glutamine contains no fillers, artificial flavours or sweeteners, no caffeine, no added yeast, soy, dairy or gluten, JUST PURE WILD BULL.
Bronx Wild Bull Pure L-Glutamine is suitable for vegetarians and vegans.
Ingredients: L-Glutamine (100%)
Sizes available: 1kg, 500g, 300g
Not Suitable for children under 15 years of age or pregnant women: should only be used under medical or dietetic supervision. Formulated Supplementary Sports Food
Return