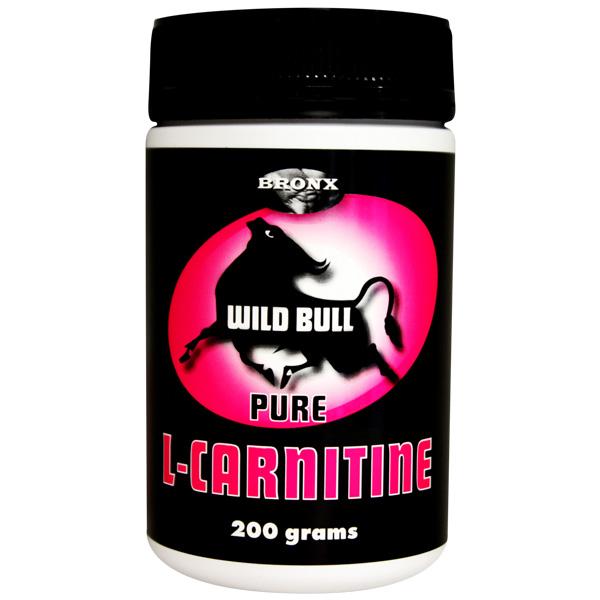 Bronx Wild Bull Pure L-Carnitine
Another pure, fast acting Bronx Wild Bull product.
L-Carnitine Tartrate is the most stable form of L-Carnitine. Totally non toxic and with no contraindications, it may assist the following:
Strength and Stamina
Muscle Growth
Muscle Repair
Fat Burning
Production of Energy
Reduction of tiredness, both physical and mental

Daily recommended dose is 100 mg - less than 1/4 of a metric teaspoon.
Store in a cool dry place and replace lid tightly after use.
Bronx Wild Bull Pure L-Carnitine contains no fillers, artificial flavours or sweeteners, no caffeine, no added yeast, soy, dairy or gluten, JUST PURE WILD BULL.
Bronx Wild Bull Pure L-Carnitine is suitable for vegetarians and vegans.
Ingredients: L-Carnitine tartrate (100%)
Sizes available: 100g and 200g
Not Suitable for children under 15 years of age or pregnant women: should only be used under medical or dietetic supervision. It is not intended to be a sole source of nutrition. Formulated Supplementary Sports Food
Return