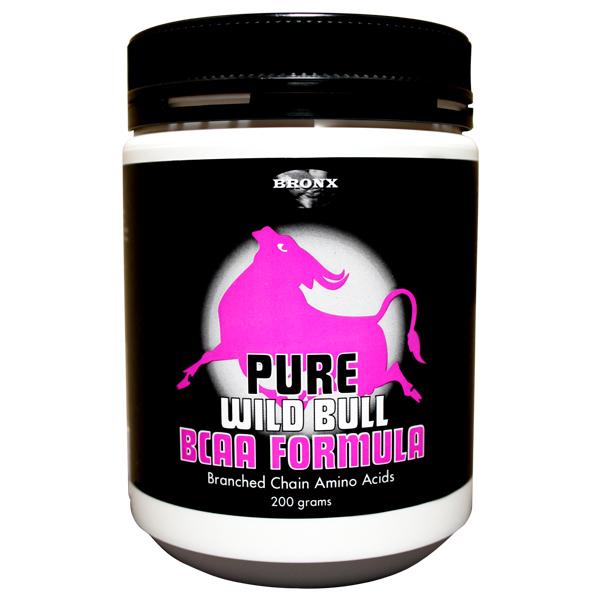 Bronx Wild Bull Pure BCAA Formula
Another pure, fast acting Bronx Wild Bull product.
The body cannot produce the three essential amino acids comprising this proven formula - they must be ingested. Involvement in the body's synthesis of protein means that this trio of amino acids assist muscle repair and growth. Bronx Wild Bull Pure BCAA Formula may:
Facilitate protein synthesis
Increase workout intensity
Contribute to muscle repair and growth
Stimulate human growth hormone production
Promote fat burning
Regulate blood sugar and energy levels
Promote wound healing

Daily recommended dose is 980mg - 1/2 a metric teaspoon.
Store in a cool dry place and replace lid tightly after use.
Pure Wild Bull Pure BCAA Formula contains no fillers, artificial flavours or sweeteners, no caffeine, no added yeast, soy, dairy or gluten, JUST PURE WILD BULL.
Ingredients: L-Leucine, L-Isoleucine and L-Valine in a 2:1:1 ratio (100%)
Sizes available: 200g and 500g
Not Suitable for children under 15 years of age or pregnant women: should only be used under medical or dietetic supervision. Formulated Supplementary Sports Food
Return