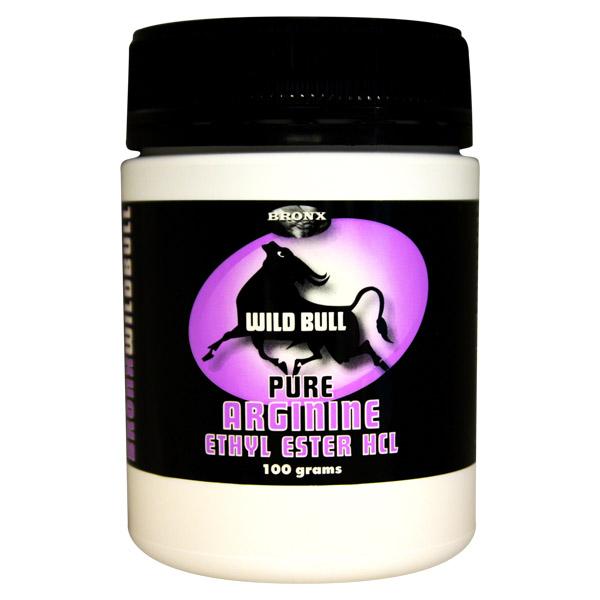 Bronx Wild Bull Pure Arginine Ethyl Ester
Another pure, fast acting Bronx Wild Bull product.
Arginine Ethyl Ester could be the most soluble and potent Arginine supplement on the market. Its' manufacture involves the bonding of Arginine and an Ethyl Ester. The inclusion of an ester bodyguards the passage of Arginine Ethyl Ester through the intestine. Little is lost during digestion. By comparison Arginine and Arginine Alpha Keto Glutarate suffer significant depletion leaving less available for absorption.
Bronx Wild Bull Pure Arginine Ethyl Ester may assist:
Higher nitric oxide levels
Longer lasting nitric oxide effects
Muscle gain
Improved muscle pump
Extended endurance
Hence the inclusion of Arginine Ethyl Ester in pre workout formulae.
Daily recommended dose is 1g - 1/3 of a metric teaspoon.
Store in a cool dry place and replace lid tightly after use.
Bronx Wild Bull Arginine Ethyl Ester contains no fillers, artificial flavours or sweeteners, no caffeine, no added yeast, soy, dairy or gluten, JUST PURE WILD BULL.
Ingredients: Arginine Ethyl Ester (100%)
Sizes available: 100g & 300g
Not Suitable for children under 15 years of age or pregnant women: should only be used under medical or dietetic supervision. Formulated Supplementary Sports Food
Return